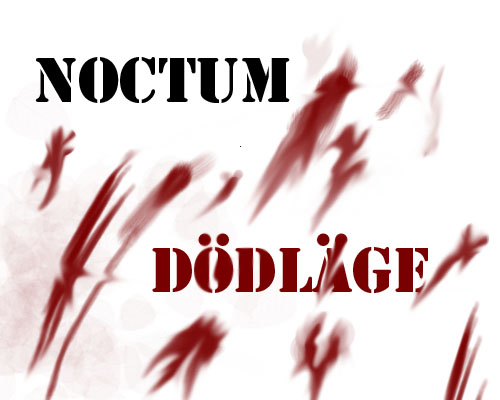 En natt under den onaturliga värmeböljan i april 2012 börjar mystiska händelser ske i Härnösand. Ett antal dån hörs i fjärran. Några timmar senare anländer armén och spärrar av hela Härnön. Vad har Uganda och Nordkorea med detta att göra? Är det den okänd satelliten som detonerade i omloppsbanan för en månad sedan som ligger bakom detta? Varför blir Sverige utsatt för en cyberattack samtidigt som de döda reser sig från gravarna i Härnösand?
Fyra män med mörka bakgrunder hamnar i mitten av en härva av mystiska händelser i Härnösand. En mörk Noctumkampanj i ett apokalypiskt norrland i nutid om en kamp att överleva. Inspirerad av Hanteringen av Odöda, Romeros "of the dead Dead-filmer", 28 Dagar senare, The Walking Dead och rollspelet All flesh must be Eaten.
Kampanjen är lite av en enkel reserv/slaskkampanj som spelas lite då och då utan någon direkt metaplot eller intriger. Kort startsträcka och mycket stämning och spänning är ledord för kampanjen.